2020 MAHATHIR SCIENCE AWARD RECIPIENT IS THOUGHT LEADER IN TB, TB/HIV AND EMERGING AND RE-EMERGING EPIDEMIC INFECTIONS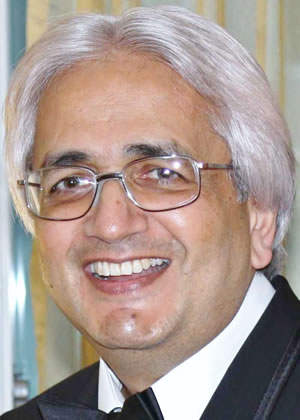 This prestigious international award is presented annually in recognition for the best scientific work in solving the health problems of the Tropics
The recipient of the 2020 Mahathir Science Award (MSA), the most prestigious international Science Award for Tropical Sciences, is Professor Sir Alimuddin Zumla, Professor of Infectious Diseases and International Health at University College London, UK; Consultant Infectious Diseases Physician at UCL Hospitals NHS Foundation Trust, London. UK.
Sir Alimuddin's research and capacity development work over 30 years have allowed for breakthroughs in Tuberculosis, TB/HIV co-infections and Infectious Diseases with Epidemic potential, as well as improved health of disadvantaged people.
Sir Alimuddin was selected as the recipient of this award on basis of his illustrious career in infectious diseases and tropical medicine. He established and directs a multi-continent collaboration with several African, Middle Eastern, European and American institutions on collaborative research aligned closely to capacity development and training programs and his research has truly had major impact beyond academia.
Mahathir Science Award winners receive USD100,000, a Gold Medal and a Certificate.
Appointment of Executive Director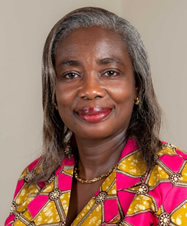 The AFREhealth Governing Council at their last meeting in August, 2020, appointed Mrs. Georgina Yeboah as Executive Director of the organization. She assumed duty at the AFREhealth Secretariat in Kumasi, Ghana on the 1st of October, 2020. This is exciting news for AFREhealth; as she brings on board her expertise to contribute towards our mission to be a responsive and leading African forum in the pursuit of excellence in health education, research and service provision.

Georgina has twenty-five and half years experience in hospital administration practice and human resource management at the Komfo Anokye Teaching Hospital, Kumasi - Ghana. She is passionate about total quality health care and looks forward to its achievement in her work with AFREhealth.

Read Profile>>
AFREhealth Condemns Racism Statement
As a pan-African interdisciplinary health professionals' organization, AFREhealth values diversity, and the principles of human rights. AFREhealth is committed to openness and diversity that is built on dignity and mutual respect for all members, participants, staff, and communities that we serve. We are committed to a world free of discrimination based on personal attributes including race, ethnicity, citizenship, age, religion, wealth, disability, sexual orientation, gender, and gender identity or expression.
Off-label hydroxychloroquine, chloroquine use for COVID-19 poses threat to Africa
Despite a lack of trials demonstrating the efficacy of chloroquine or hydroxychloroquine for the treatment of COVID-19, promotion and use of the two treatments has led to shortages, self-treatment and fatal overdoses, according to a perspective published in The American Journal of Tropical Medicine and Hygiene. The perspective suggests that African countries "strongly consider" putting prescription monitoring programs in place to ensure that off-label use of chloroquine and hydroxychloroquine is appropriate and beneficial for the treatment of COVID-19.
Safety issues regarding the use of chloroquine and hydroxychloroquine — as well as other "substandard and falsified medical products" — and related matters, including shortages and inflated pricing, put all countries at risk, but the potential issues may pose an especially large threat to Africa because of limitations specific to the continent's health care system, according to the perspective.
Afrehealth COVID-19 Webinar Recording
Title: "COVID-19 Outbreak in Africa: What You Need to Know and How to Stay Safe"
Wednesday, 8 April 2020
9:00-10:00 am US Eastern Time,
1:00-2:00 pm Accra; 2:00-3:00pm Kinshasa/Brazzaville.
3:00-4:00 pm Johannesburg/Harare/Lubumbashi; 4:00-5:00 pm Kampala/Nairobi
Facilitators/Moderators:
Jean B. Nachega, MD, PhD, MPH (Professor, AFREhealth/Stellenbosch Univ)
Quentin Eichbaum, MD, PhD, MPH (Professor, CUGH/Vanderbilt Univ)